Vampyrestory-game.com is no longer here. Instead, try store.steampowered.com/app.
Vampires in Popular Culture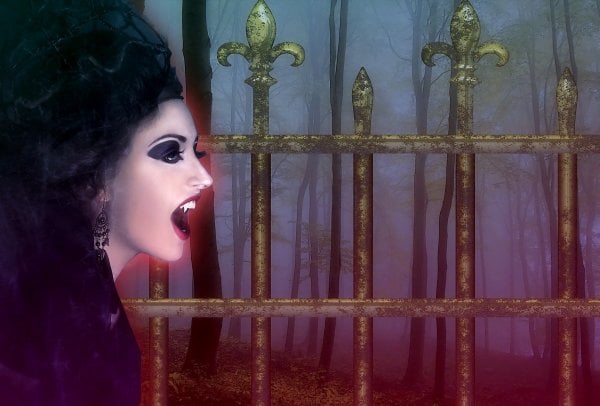 The ancestor of the vampire as we know it today came from ancient Greece, where tales were rife of "undead" beings draining fluid from the living as they slept. The same superstitions were rampant among Eastern Europeans in the 17th and 18th centuries. Like the Greeks before them, they reinforced their macabre beliefs with nescience. This was certainly true when they exhumed dead bodies and mistook various stages of decay for signs of reanimation.
In 1897, Bram Stoker wrote his famous novel "Dracula" and created a vampirical image that endures to this day. In the intervening 120 years, vampires have been the subject of books, ballets, movies, music, paintings, photos, theatre, TV series and video games. There are also slots on casinos with these theme. Find a good casino on Americancasinoguide.com. 
Movie and TV Vampires
Of all the ways that vampires have entered our awareness over the last 100-odd years, our clearest memories probably come from movies and scary actors. The first authentic vampire depiction came in the 1922 German film "Nosferatu".
Famous actors linked to the role of Dracula include Bela Lugosi, Lon Chaney Jr, and Christopher Lee, who played in the role nine times. On TV, two vampires featured in the famous 1960s series "The Munsters". Then, during the late 1990s, "Buffy the Vampire Slayer" became a huge hit worldwide.
Vampires in Music
Vampires have inspired several pop and rock songs over recent decades. Some better-known examples include the following:
Vampire Blues: Neil Young (1974)
Nosferatu: Blue Öyster Cult (1977)
Night of the Vampire: Roky Erickson (1981)
At Dawn the Sleep: Slayer (1985)
We Suck Young Blood: Radiohead (2003)
Dracula's Wedding: Outkast (2003)